Aluminum stands for mobile use of the heating panels (only applicable for standard line panels)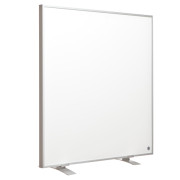 The ceiling mounting simplification set facilitate the mounting of the infrared heating panels on the ceiling (only applicable for standard line panels).
The towel rail can be used for drying and using the infrared panel in bathrooms. Each panel can be equipped with up to 2 towel rails (applicable for all models).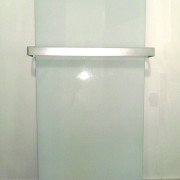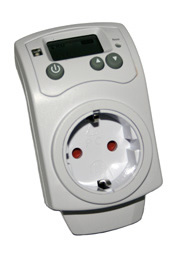 This simple plug-in thermostat can be used to control the room temperature easily.
This simple thermostat control contains of a receiver and a remote control. The main advantage of this thermostat is that the temperature sensor is integrated into the remote and this can be placed into the area/space where the heating panel operates.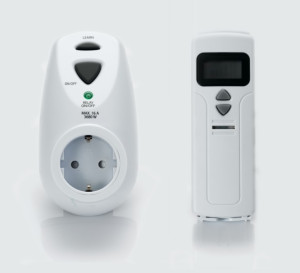 These rings can be used to hang down the infrared panels from higher ceilings (an additional rope or chain is needed).